Get Deals On Personal Storage Units Near Me
Why Choose Ace Self Storage?

Family Owned & Operated
The Ace Self Storage family has over 30 years of experience in the mini-warehouse & storage business

Convenient 7-Day Access
Come on in! We are always here to help you with our convenient 7-day access to all units & locations

Stress Free Online Bill Pay
We make it easy for you so you have one less thing to worry about - pay online or at any location.
Best Personal Storage Deals, Guaranteed
We are confident that you will receive the best deal when you secure a personal storage unit with Ace Self Storage.
Fair Market Price
Rental rates are market driven which means that personal storage facilities tend to have similar rates. We monitor our markets and make frequent rate adjustments, but if you find that our personal storage rental rates are above fair market, please let us know and we will make the adjustment to be sure you receive a fair market rate!
Month to Month Contracts
Our flexible payment and lease terms allow you to make changes quickly when you need to store your personal items. You can add or reduce your personal storage space immediately without being stuck in a long-term lease, which saves you money and allows you to increase or decrease your personal storage space on your own terms. We also offer extended gate hours.
Great Customer Service
We treat our personal storage customers the way we want to be treated as customers. Our aim is to give you the absolute best customer service. Personal storage facility features, policies, and procedures are put in place with you as the customer in mind.
Available Personal Storage in San Diego County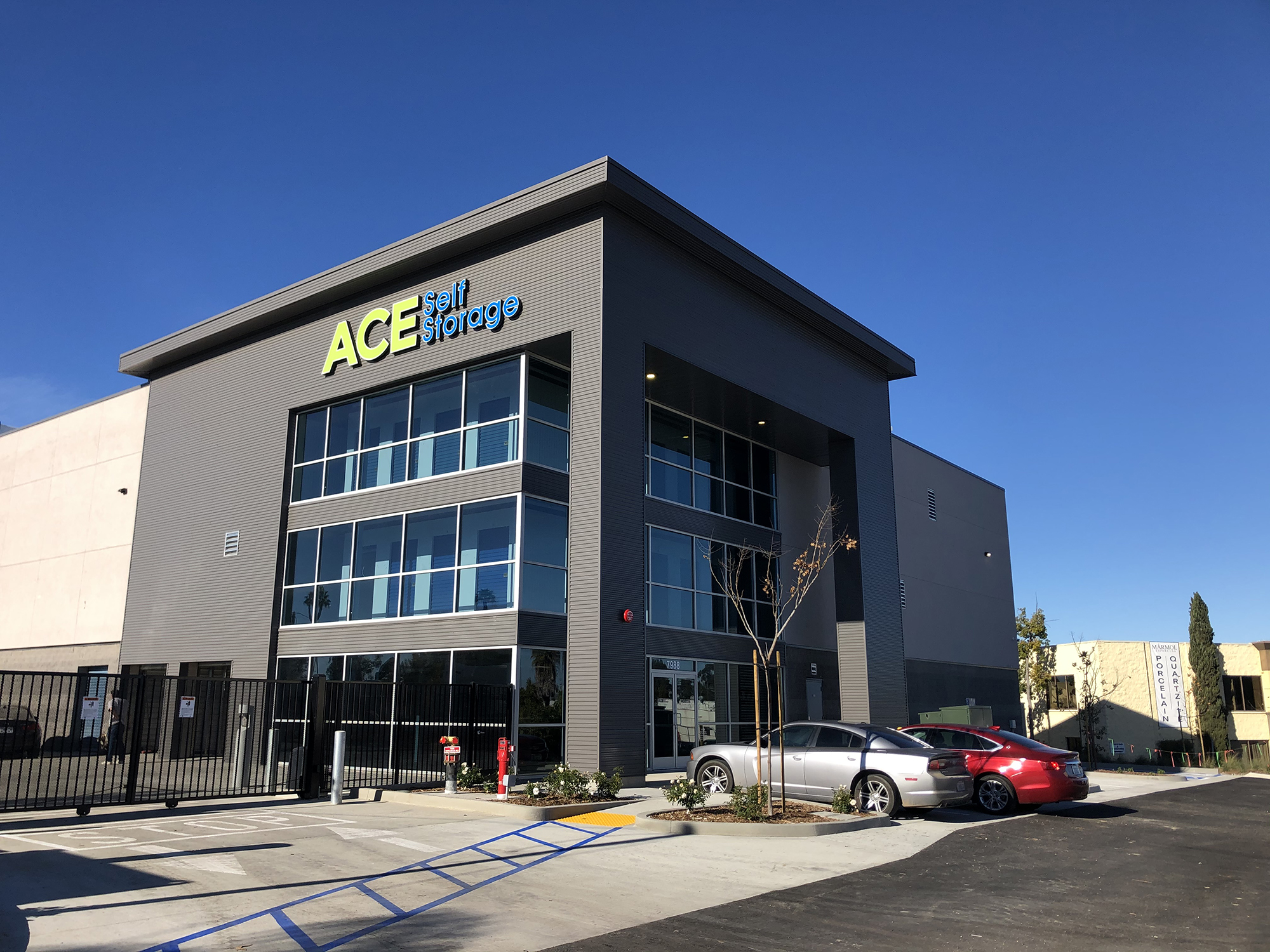 Ace Self Storage Miramar
7988 Miramar Rd.
San Diego, CA 92126

Personal Storage Unit Reviews

"I really enjoyed interacting with the staff there, they were VERY friendly, and answered all of my questions. The units were nice, and I felt really welcome."
Sierra Ricci

"Love the location of new facility! Great rates and nice customer service."
Kathy Dominicak

"The facility looks nice and clean, loved that they have available carts ready to use."
Anthony Landers

"This facility is brand new, has excellent pricing and friendly staff!"
Tiana Anderson- Binion
What is personal storage and how does it differ from other storage options?
Personal storage refers to the rental of self-contained units where individuals can store their belongings. It differs from other storage options as it provides dedicated space for personal items, allowing individuals to securely store their possessions outside of their home or workplace.
What items can I store in a personal storage unit?
You can store a wide range of items in a personal storage unit, including furniture, appliances, seasonal items, clothing, documents, recreational equipment, and more. However, certain hazardous materials, perishable items, and illegal substances are generally prohibited.
How much does personal storage typically cost?
The cost of personal storage varies depending on factors such as location, unit size, amenities, and demand. Prices are typically calculated on a monthly basis. It's best to contact the specific self-storage facility to get accurate pricing information. At Ace Self Storage, we have move-in specials. 
What sizes of personal storage units are offered at the facility?
Self-storage facilities typically offer a range of unit sizes to accommodate different storage needs. Common sizes include small closets, medium-sized rooms, and larger units that can hold the contents of an entire home. The specific sizes available may vary by facility. At Ace Self Storage, some of the unit sizes we may have available include 5×5, 5×10, 10×10, 10×15, 10×20, and 10×30.
How do I determine the right size of personal storage unit for my needs?
To determine the appropriate unit size, make an inventory of the items you plan to store. Consider the dimensions of furniture, boxes, and other belongings. Some facilities provide size guides or online calculators to assist you in selecting the right unit size. You can also seek guidance from the facility staff.
Is there a minimum rental period for personal storage units?
Personal storage facilities typically have a minimum rental period, which can vary. Contact us to day to enquire about our current personal storage unit offerings, including move-in specials!
Can I access my personal storage unit whenever I need to?
Yes, at Ace Self Storage, we offer 24/7 access to personal storage units, allowing you to retrieve or store items at your convenience. 
How secure are personal storage units at the facility?
Our personal storage units are designed to provide security for your belongings. We employ security measures such as surveillance cameras, gated access, individual unit locks, and sometimes even on-site personnel. Inquire about the specific security measures implemented by the facility you choose.
Am I allowed to use my own lock for my personal storage unit?
Yes, most personal storage facilities allow you to use your own lock for added security. Make sure to choose a sturdy lock that is difficult to tamper with, such as a disc or cylinder lock.
Are there any restrictions on the types of items I can store in personal storage?
While personal storage units have varying restrictions, common items that are generally prohibited include hazardous materials, flammable substances, perishable goods
Other Types of Self Storage
Storage & Moving Supplies
Get the best features with Ace Self Storage.
Knowledgeable Friendly Staff
Knowledgeable Friendly Staff