Welcome to Ace Self Storage
Find Storage Units In Southern California & Las Vegas
Get Special Offers
Best Self Storage Deals, Guaranteed
Here are three reasons why we are confident that you will receive the best deal when renting with Ace Self Storage.
Fair Market Price
Rental rates are market driven which means that storage facilities in the same area tend to have similar rates. We monitor our markets and make frequent rate adjustments, but if you find that our rental rates are above fair market, please let us know and we will make the adjustment to be sure you receive a fair market rate on move-in!
Month to Month Contracts
Our flexible payment and lease terms allow you to make changes quickly. You can add or reduce your space immediately without being stuck in a long-term lease, which saves you money and allows you to increase or decrease your storage space on your own terms. We also offer extended gate hours.
Great Customer Service
We treat our customers the way we want to be treated as customers. Our aim is to give you the absolute best customer service. Facility features, policies and procedures are put in place with you as the customer in mind.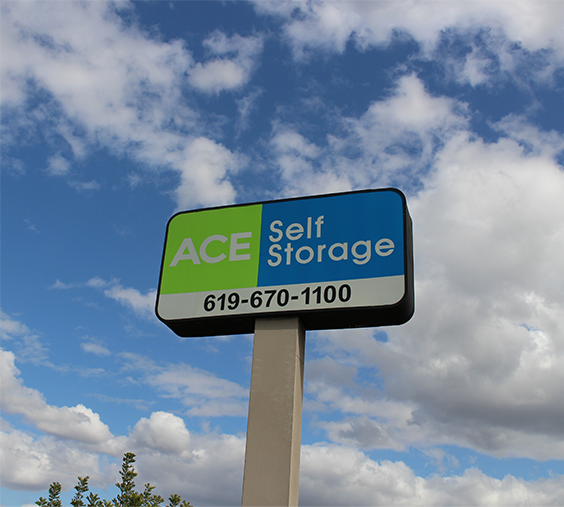 Looking for an Ace Self Storage location?

Serving customers in San Diego, Los Angeles, Hayward/East Bay, and
Las Vegas metro areas.
Select a Location:
52 Tierra Rejada Rd Simi Valley, CA 93065
Office Hours:
Monday - Friday 7 am to 6 pm
Saturday - Sunday 9 am to 5 pm
Closed Major Holidays
Gate Hours:
7 Days a Week 6 am to 8 pm
Closed Major Holidays
Get the best features with Ace Self Storage.
Knowledgeable Friendly Staff
Knowledgeable Friendly Staff