In the bustling state of California, finding a reliable and secure place to store your valuable belongings can sometimes be a daunting task. However, with the right insights and expertise, choosing the perfect storage unit doesn't have to be a complex process. At Ace Self Storage, we specialize in all areas of self storage, offering you the best solutions to meet your needs. In this blog post, we reveal the top 10 secrets to making an informed decision when it comes to selecting a storage unit in California and Las Vegas.
Let's delve in.
Top Secrets the Perfect Storage Unit Experience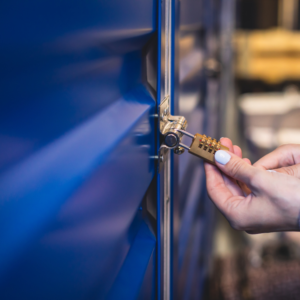 Understanding Your Storage Needs
Before embarking on your search for the perfect storage unit, it's essential to have a clear understanding of your storage needs. Consider the volume of items you intend to store and the type of belongings that require storage. This initial step will help you narrow down the options available at various self storage facilities.
Choosing the Right Size
At Ace Self Storage, we offer a variety of unit sizes to accommodate different needs. From compact units for storing a few boxes to spacious units capable of housing furniture and appliances, we have something for everyone. To avoid renting a space that's too large or too small, take time to assess the amount of space you'll realistically need.
Location Matters
When it comes to selecting a storage unit, location is a crucial factor. Consider a facility that is conveniently located, either close to your home or along your daily commute. Our facilities in California are strategically located to provide easy access for our clients.
Security Features
Security should be a top priority when choosing a storage unit. At Ace Self Storage, we prioritize the safety of your belongings. Our facilities are equipped with advanced security systems, including surveillance cameras and gated access, to ensure peace of mind.
Climate-Controlled Units
Depending on the nature of the items you intend to store, you might consider opting for a climate-controlled unit. These units maintain a consistent temperature and humidity level, protecting your belongings from extreme weather conditions and fluctuations.
Flexible Lease Terms
We understand that everyone's storage needs are unique. That's why we offer flexible lease terms to suit your individual requirements. Whether you need a storage unit for a month or a year, we can tailor a package to meet your needs.
Accessibility
Ease of access is another vital aspect to consider. Our facilities offer convenient access hours, allowing you to retrieve your belongings when it suits you best. Additionally, we provide carts and dollies to make the moving process smoother.
Customer Service
At Ace Self Storage, we pride ourselves on offering exceptional customer service. Our knowledgeable and friendly staff are always on hand to assist you with any inquiries or concerns you may have.
Insurance Options
To further safeguard your belongings, consider taking out an insurance policy. We offer a range of insurance options to provide additional protection for your stored items.
Reviews and Recommendations
Before making your final decision, take time to read reviews and seek recommendations. Hearing from other customers can give you a better sense of the quality of service you can expect.
Smart Techniques for an Organized Storage Unit
In addition to choosing the right storage unit, employing smart storage techniques can greatly enhance the organization and accessibility of your belongings. Here, we share some proven strategies to help you keep your storage unit organized and efficient:
Utilize Shelving Units
Implementing shelving units in your storage space can help in keeping items organized and easily accessible. Shelves allow you to categorize belongings and avoid the clutter that comes with stacking boxes on top of each other.
Label Everything Clearly
To find items quickly, ensure that all boxes and containers are labeled clearly. Use a detailed labeling system that includes the contents of the box and the room or category it belongs to.
Create a Layout Plan
Before moving items into your storage unit, create a layout plan. This plan should detail where each item or box will be placed, ideally grouping similar items together. Having a layout plan will save you time and effort in the long run.
Use Clear Plastic Bins
For items that you may need to access frequently, consider using clear plastic bins. These allow you to see the contents without having to open each container, making it easier to locate what you need.
Leave Aisles for Easy Access
When arranging your storage unit, leave aisles between rows of boxes and furniture. This will provide easy access to items stored at the back of the unit.
Store Items Vertically
To maximize space, store items such as mattresses and mirrors vertically. This not only saves floor space but also helps in preventing damage to these items.
Use Vacuum Sealed Bags
For storing clothing, bedding, and other fabric items, use vacuum-sealed bags. These bags reduce the volume of these items, freeing up more space in your storage unit.
Regular Maintenance
Schedule regular visits to your storage unit for maintenance. During these visits, reorganize items if necessary and check the condition of your belongings to prevent any potential damage.
By implementing these storage techniques, you can maintain an organized and efficient storage unit, making your experience with Ace Self Storage even more pleasant and hassle-free.
Conclusion
Choosing the perfect storage unit in California doesn't have to be a stressful endeavor. By considering the above factors and seeking expert advice, you can find a solution that meets your needs and exceeds your expectations.
Ready to discover the perfect storage solution for your needs? Contact Ace Self Storage today for more information about renting a self storage unit. Our team of experts is here to assist you every step of the way. Reach us online or by phone at 858-294-0151. Your perfect storage unit awaits at Ace Self Storage, where we specialize in all areas of self storage.